Soil3 humus compost makes a difference in our own gardens so we're giving you a bag to experience for yourself.
First, let us tell you a little more about why we love this stuff and why you need it.
After we improve our hard clay or sandy dirt with Soil3, it increases the flowers in our flower beds, our lawns are greener and healthier after we topdress them, and we harvest bigger vegetables.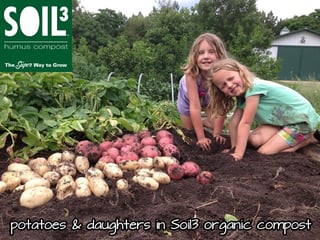 It's almost time to plant fall veggies and switch to winter annuals.

Tall Fescue benefits from being topdressed in fall too.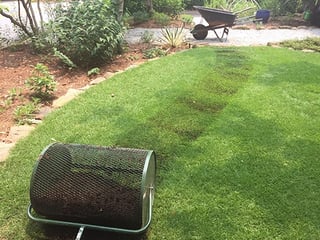 We're giving you a bag so you can try it yourself right now.

Fill out the form on this page and bring the confirmation email by your local Super-Sod store to get your free standard-sized bag of Soil3 organic humus compost.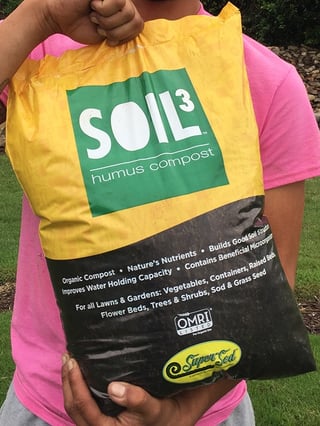 It has a retail value of $6.99, so this is a great freebie.
Volume is 1/2 cu. ft. and weight is approx. 20 pounds.
Soil3 grows healthier vegetables, annuals, perennials, trees/shrubs, and lawns.
Use this humus compost in raised vegetable beds, container plantings, when potting up cuttings, and, of course, work directly into your heavy clay soil to improve your borders and foundations plantings.
Soil3 organic humus compost has the following benefits:
It's OMRI Listed and approved for organic gardening and peace-of-mind
Compost retains moisture for healthier plants
The slow-release nutrients naturally help plants grow
Beneficial microorganisms inherent in compost have been shown to make stronger plants (mycorrhizae improve roots) and reduce plant diseases
Read about these benefits and more - from lawn care to flower gardening - on the Soil3 Uses Page.
Limit one 1/2 cubic foot small bag of Soil3 per person who fills out the form on this page. Offer good until August 31, 2017 and bags must be picked up by August 31, 2017.